Exclusively Games Picks for Best Indie Games of 2019
Adjudicating games can be a tricky business. For starters, there are multiple different genres with myriad permutations. Even the humble platformer divides into 2D and 3D, and squeezing further yields isometric, puzzle, and run and gun varieties. More confounding is the fact that what appeals to one player could be dreadfully boring to the next.
Thankfully, there does seem to be a vague consensus on what constitutes a hit—and what constitutes a miss (if you unironically love Life of Black Tiger, we are silently judging you). Positive reception is one of the most obvious signs a developer has done something right. Sometimes, that means taking a simple, repetitive action like connecting geometric shapes together and transforming it into an addictive experience which goes on to evolve into battle royale and VR spinoffs. Other times, it means turning players into gods of architecture, tomb raiders, basketball stars or time-traveling assassins. The chemical formula for enjoyment isn't static; 'fun' cannot be tamed. Perhaps indie games, in all their weird, awesome, unpolished glory, exemplify that notion best of all.
January
Winner: Sunless Skies
Sequel to the beloved Sunless Sea, Failbetter's Sunless Skies is a brooding top-down RPG with a rich, slow-burn storyline. You're the captain of a British starship on a course through the cosmos. Queen Victoria's there, too, except she's basically a time lord who can control citizens' life spans. Freaky. Apart from recruiting new crew members, you're responsible for keeping your engine in good condition, handling combat, and making important decisions that'll impact your orbit of the High Wilderness. This is the kind of game that'll appeal to lovers of steampunk aesthetic (Ultima, Thief, Dishonored) and earns a spot on the list because of its disturbing narrative twists and stellar writing.
Windows, Mac and Linux users can pick it up through GOG or Steam. Failbetter says PS4, Xbox One and Switch versions will release sometime before June.
Runner up: Pikuniku
Pikuniku invites players to step inside a cute, happy dystopia that's rather analogous to Wattam and the Dumb Ways to Die games. The development team—which comprises Arnaud De Bock, Rémi Forcadell, Alan Zucconi and Calum Bowen—has come up with an eccentric ensemble of troubled (but adorable) blobs that need your assistance to solve puzzles and navigate the paradoxical neighborhood in which they reside. Pikuniku makes the podium thanks to its ability to subvert expectations typically attached to such a sweet-looking adventure. Play it if you like surprises and Devolver Digital oddities.
Available through Steam (Win, Mac, Linux), GOG. itch.io and the Nintendo eShop.
February
Winner: Wargroove
Wargroove is a turn-based combat experience with retro sewn into its pixelated veins. Legend says when Chucklefish first unveiled it, the jubilant cries of Famicom/Advance Wars fans could be heard echoing across the internet. At last, the eleven year long drought was over. Wargroove rekindles the strategic magic that helped the Wars series find fame. There are four factions at war, and after you've sworn allegiance with the faction of your choosing, your job involves leading your units to victory in online, arcade, or puzzle modes.
Available on Steam, Switch, Xbox One and PS4.
Runner up: Ape Out
Role-reversal in games is always fascinating. Playdead's Inside lets you switch perspective right near the ending sequence. Phobia Game Studio's upcoming adventure Carrion does one better, and forces you to become a gooey, membranous mass of evil from the very beginning. Ape Out possesses a similar allure in that it transforms the player into a murderous gorilla. It's the story of a beast who punches, crushes, shoots and pulverizes any human in its path, and it's intensely fun. Recommended for fans of fellow top-down/isometric shooters like Hotline Miami and Ruiner.
Get it on Steam (Win, Mac), GOG, itch.io and the Humble or Epic Stores.
March
Winner: Risk of Rain 2
Announced out of nowhere, Risk of Rain 2 is cold, hard proof that Hopoo Games knows exactly how to preserve spectacular roguelike action across dimensions. As Rags explains, this is a randomized boss-fighting gauntlet that's probably a heck-ton more enjoyable with some mates, but you can still fly solo. Its best feature is arguably the incremental level of challenge, which ensures bosses and generic foes become tougher to compensate for your own progress. With unlockable items, hidden lore, tons of loot and permadeath characterizing every run, there's never a dull moment.
Buy it for PS4, Xbox One, Switch, or for PC through Steam (Win, Mac, Linux) and Humble.
Runner up: Baba is You
For a refreshing change of pace, you can't look past Baba Is You, an exceptionally clever little puzzle game. The main objective is to 'beat' each stage, usually by reaching the flag. Simple, Super Mario Bros. 1-1 stuff, right? Wrong. Developer Arvi Teikari didn't win the Nordic Game Jam with this without a good reason. Baba Is You is deceptively challenging. It often requires you to physically push around the words or logic commands on the screen, thereby bending and manipulating the rules of the game, and altering the conditions of victory. Prepare to laugh, scratch your head, and nod in awe over more than 200 fabulous word riddles.
Get it through Steam (Win, Mac, Linux), itch.io, the Humble store, or on Switch.
April
Winner: Cuphead
Technically a 2017 release, Cuphead's Switch port weasels its way onto the list by virtue of Studio MDHR's foresight to make a run and gun game evoking classic cartoons. As Chad Moldenhauer once said, 'real' 2D animation "is a dying art"; in an ocean full of 3D shooters, hand-painted creatures with zany, exaggerated proportions and eyes that ooze madness into watercolor backgrounds are pretty damn hard to resist. Cuphead's second point of interest is, of course, its unrelenting old-school difficulty. To be able to experience that 'on the go' with the svelte-AF Nintendo Switch Lite makes it seem like the golden age of Game Boy Color never really ended.
Grab a copy here. Alternatively, you can pick it up on Steam (Win, Mac), GOG, Humble, or the Microsoft Store.
Runner up: Katana Zero
Whilst Katana Zero is a formidable contender, the unlikely marriage of Fleischer/Disney aesthetics and grueling boss fights which catapulted Cuphead into stardom (and secured its legacy as a classic) is nigh impossible to dethrone. Still, Askiisoft's endeavors have resulted in an effortlessly cool, samurai-centric platformer with a nifty video replay feature. Better yet is how Katana Zero occasionally pulls the plug on the action to show players some intriguing cutscenes that really make one wonder why more action games don't delve into the characters' personal lives. A great choice for platforming fans and the neon obsessed.
Available via Steam (Win, Mac), Humble, GOG and the Nintendo eShop.
May
Winner: A Plague Tale: Innocence
When games dare to tackle serious themes like death, illness or war, there's a lot of pressure to get it right. 11 Bit Studios paved the way with This War of Mine, and That Dragon, Cancer confronted the grief of losing a child. The award-nominated A Plague Tale: Innocence treads a similar path. It's a dark adventure which follows two orphans through the plague-infested streets of medieval France, and challenges you to overcome peril through stealth, cooperation, scavenging for crucial supplies, and fending off insatiable rodents. A Plague Tale is a winner for its grim depiction of the human struggle to survive—and how sometimes, the cost of survival means growing up very quickly.
Buy on Steam, GOG, PlayStation Store, or the Microsoft Store.
Runner up: Pathologic 2
Pathologic 2—also known as '12 days of anxiety'—is a supernatural, open-world RPG that fell somewhat under the radar, but absolutely deserves a long, hard look. It's quietly creepy and completely messes with your notion of heroism. Ice-Pick Lodge has you managing parameters like hunger, health and exhaustion while an invisible, unstoppable disease spreads amongst the Town-On-Ghorkon residents. As the local doctor, you can heal the infected, but you'll still have to protect yourself against crazies and guard your reputation whilst searching for the root of the malady.
Available through Steam, GOG, Humble, the Microsoft Store. A PS4 version was promised but still hasn't materialized yet, so keep your eyes peeled.
June
Winner: Bloodstained: Ritual of the Night
Bloodstained: Ritual of the Night is the quintessential Castlevania game with a modern skin. Initially criticized for its bland visuals (hey, updating pristine pixel art for a whole new look isn't easy), Igarashi and co took the feedback in their stride and made ROTN shine with added contrast, detailed particle effects, and totally revamped backgrounds. Beyond the pretty sights, you've naturally got that familiar mix of exploration, demon-slaying, and RPG leveling to keep you busy. Definitely one for the nostalgic at heart.
Give it a go on GOG, Humble, Xbox One, PlayStation 4, Steam, or Switch.
Runner up: My Friend Pedro
My Friend Pedro is the kind of game that wants to make you feel like a Quentin Tarantino film protagonist—cool, calm, and deadly. And it's the slowmo add on (referred to as 'focus' in-game) that really kicks up the style factor. Tons of games reward players for pulling off complex combos (Devil May Cry, Tony Hawk's Pro Skater, Street Fighter) but few truly embed it into every single move. DeadToast gives you an unconditional licence to roll, flip, spin, skate, wall-jump and gun down the bad guys from any angle—all the time.
Get it through Steam, GOG, Humble, the Nintendo eShop, or the Microsoft Store.
July
Winner: Streets of Rogue
A roguelike with procedurally generated events may sound like your standard pepperoni pizza, but don't be deceived. Streets of Rogue differentiates itself from RPG competitors with its amusing dialog and impressive versatility. It's a bit like Undertale in that you can be a total pacifist or a psycho murderer, and that freedom to approach the missions in any which way is ultimately what makes Streets of Rogue so enjoyable.
Available via Steam (Win, Mac, Linux), GOG, and the Humble store. Switch, Xbox One, and PS4 players can join in the fun too.
Runner up: Monster Boy and the Cursed Kingdom
A solid action-adventure that originally released in 2018 before hitting Steam the following year, Monster Boy and the Cursed Kingdom is a pure, platforming delight. With well-designed boss fights, animal transformations and special unlockable equipment to be discovered, It's a fine tribute to the Wonder Boy games of yesteryear.
Purchase a copy through Steam, GOG, the Nintendo eShop, Microsoft Store, or PlayStation Store.
August
Winner: Monster Sanctuary
If you've ever wondered what a Pokémon title would look like as a sidescroller, Moi Rai games has your answer. Monster Sanctuary lets you hatch, raise and train wild monsters for epic RPG battles. Naturally, the biggest selling point here goes without saying—this is Pokémon for PC, indie style. And since Nintendo is still preoccupied with the mobile space (for now), Monster Sanctuary is like rain in the desert.
Buy it on Steam (Win, Mac, Linux) or from the Humble store.
Runner up: DARQ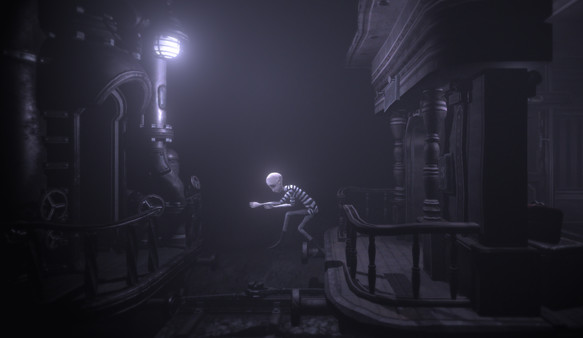 Immediately arresting through its eerie atmosphere and mauve-swamped color palette, DARQ is a puzzle game that screws with physics—and your mind. There's no guns, gore (and certainly no cannoli), but Unfold Games fills that gap with stealth and strategy, which you'll need to rely on regularly in the quest to avoid enemies and remain unseen. DARQ's short length might be a small caveat, however, its distinctive identity makes it a compelling trip indeed.
Currently available via Steam and GOG. Console versions are expected to release in the near future.
September
Winner: Blasphemous
Blasphemous is 2D Dark Souls on Catholicism. The Game Kitchen taps into the tough-as-nails platforming niche (Shovel Knight, Salt and Sanctuary) and delivers a stunning, pixel art nightmare that's all about slaughter and non-linear exploration. It makes the cut because of its fearless traversal through darkness, tragedy, and the grotesque, and it certainly wouldn't be a proper metroidvania without ample gameplay modifiers (relics, rosary beads, prayers) to aid you.
PC gamers can purchase it on Steam, GOG, or the Humble store. Blasphemous is also available for Xbox One, PS4 and Switch.
Runner up: Noita
At first blush, Noita seems like a tinier, Lemmings-like incarnation of Spelunky. For the most part, it is. The major difference lies in how much particle simulation is highlighted; Noita uses it to showcase exquisite detail that's scarcely seen—even within pixel art games. Solids crumble into grains of sand, liquids pour, each drop visible. There's a deep satisfaction in watching caverns and enemies explode in response to your magical destruction. Some players have noted occasional crashes, but it's early access days, so Nolla Games will be tightening any lose ends before full release.
Acquire Noita through Steam, GOG or the Humble store.
October
Winner: Disco Elysium
Disco Elysium prides itself on having 'unprecedented freedom', which in RPG terms, is practically equivalent to 24-karat gold. It's exactly this quality, in addition to real consequences for your actions, that is so coveted by game designers. You play as a detective, but without the moral obligations of Poirot. You can be nice, neutral, or a depraved bastard. For example, you could take bribes instead of rejecting them. Altogether there are 24 skills or traits to unlock, and 60 'thoughts' which influence your detective's interactions with NPCs. ZA/UM took home four game awards with Disco Elysium, including best narrative, so be prepared for some heavy drama.
Available on Steam and GOG. PS4 and Xbox One versions are scheduled to release this year.
Runner up: Trine 4
It's important to realize that one lapse in excellence shouldn't blemish a whole series. This is particularly true of Trine games, which at the present time are shining in 2D once again. Trine 4: The Nightmare Prince is both a beautifully realized return to jaw-dropping fantasy and substantial proof that Frozenbyte still has way more fairy dust in the tank. Recommended for puzzle-loving veterans—especially those who were disappointed with Trine 3.
Buy it via Steam, GOG, the Nintendo eShop, Microsoft store or PlayStation store.
November
Winner: The Legend of Bum-Bo
Even though it's a slight departure from the Super Meat Boy and Binding of Isaac labels, The Legend of Bum-Bo has Edmund McMillen written all over it. Firstly, the art style consists of cartoon sprites with incomplete color jobs that would look comfy in a flash animation. Secondly, it's overflowing with crude humor. You control an ugly-cute infant with a monobrow (Bum-bo the Brave) and need to guide him through a cardboard maze to indulge his obsession for coin-collecting. This is chiefly a strategy game, so most of the fun comes from tile-matching to inflict damage upon your foes.
Buy it on Steam.
Runner up: Lost Ember
Lost Ember is an ethereal exploration of nature experienced through the eyes of a wild animal. That is to say, a gorgeous walking sim. Although the main character is a wolf, players have the ability to 'possess' other creatures—fish, parrots, wombats, goats, eagles—as they uncover secrets and memories of a forgotten world with their very own Navi, er, spirit companion. Scores a spot because of Mooneye's tender, liberating approach to reincarnation.
Get your copy through Steam, GOG, Humble, the PlayStation store and Microsoft store,
December
Winner: Hades
It'll be a while before Diablo 4 hits the shelves, but in the mean time, Supergiant's Hades has a tempting blend of Greek mythology and isometric dungeon-crawling action that'll make you forget about Tristram—temporarily, of course. Although it's still in early access, the quality voice-acting, high replay value and addictive hack 'n' slash loops make this an easy recommendation.
Buy it through Steam or the Epic store.
Runner up: Arise: A Simple Story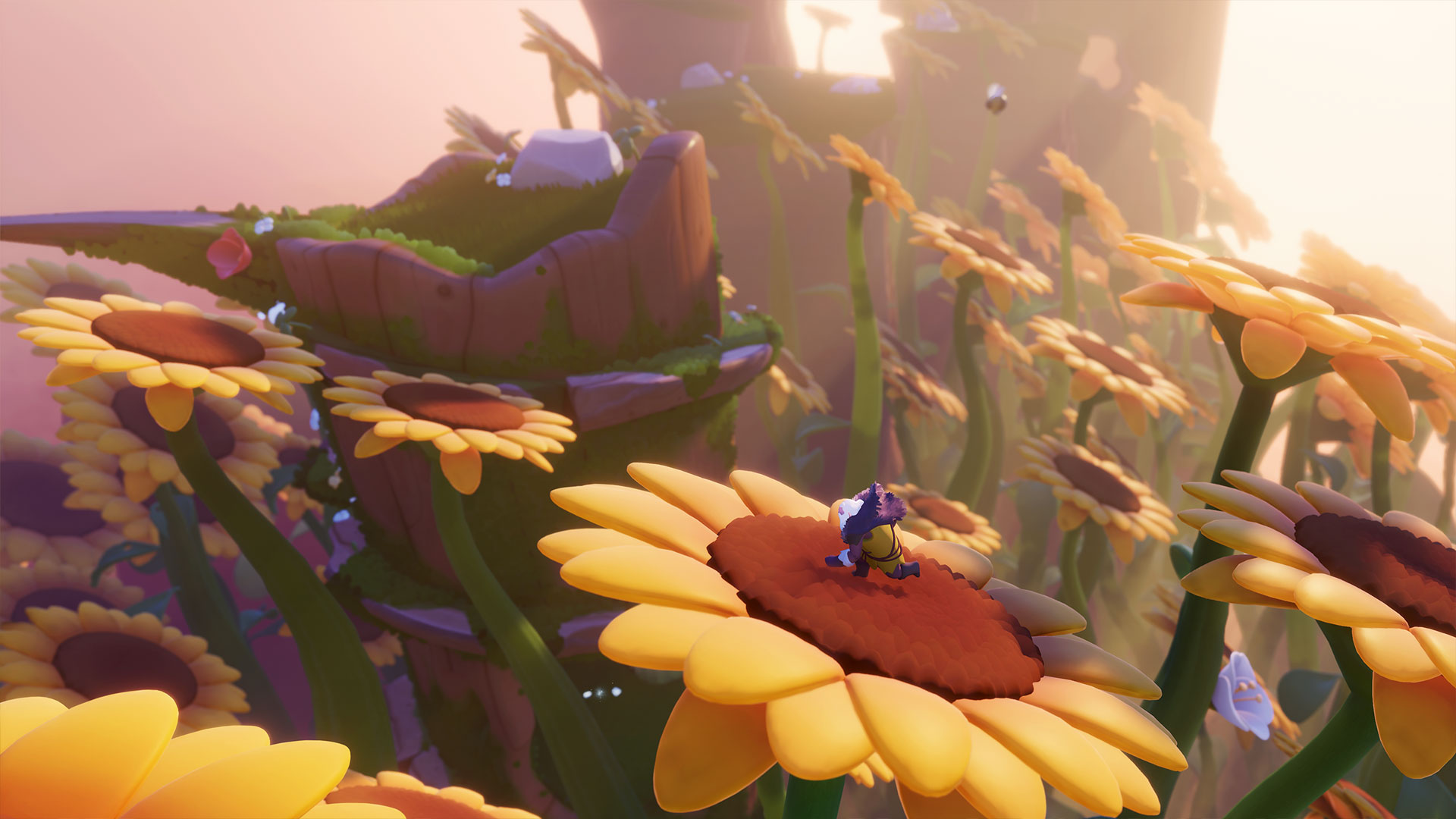 Last but not least, we have Arise: A Simple Story. This is a heartfelt adventure-platformer that gives you mastery over time in order to relive past memories. Piccolo Studio's vision here bears a resemblance with the 3D puzzle game RiME, and although the story veers in a different direction, it's not surprising that death is one of the themes. For a mature expedition that features stunning high-fantasy art (feast your eyes on those massive sunflowers!), you can't ask for much more.
Get it for PS4, Xbox One, or through the Epic store.