Broken, buggy and unoptimized. They had a year to do a decent port. I guess they couldn't.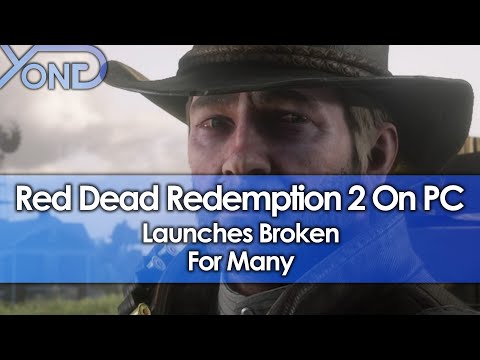 Now my game starts. It just runs poorly considering what hardware I have. I made it from chapter 1 to the start of chapter 2 just fine. Of course my GPU is really loud and stays at 98-99% usage. My CPU handles the game fine, nothing odd there.
I preordered the game and it's been a total shit show. The performance of the game has been a total disappointment. Especially considering what Rockstar has in the recommended requirements.
I have seen audio dialogue stop working and that guy Kieran they tie to tree was actually backwards. The rope wasn't around the tree.
I am left wondering what were they doing for a year? What kind of incompetent team of people did they have working on this port? People are saying Rockstar India handled this port.
One of the most anticipated and hyped up games to release this year and the port is pretty much garbage. I feel like I got Arkham Knighted.
I guess all we can do is hope they fix it. I don't recommend buying this game right now, especially if your PC is not that great. GTA 5 gave some PC gamers, myself included, false hope. This gives people memories of GTA 4. Which was a notorious PC port for being unoptimized and running like trash. Rockstar fixed it a little a few years back but it still performs poorly.
How this game was released in this state is beyond me.