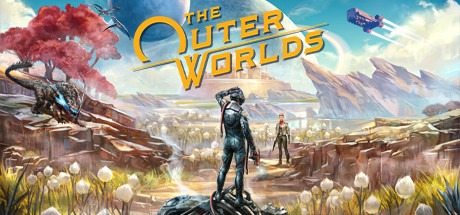 The Outer Worlds
Release Date:
25/10/2019
Developer:
Obsidian
Available on:
PC, PS4, XONE, Switch.
Price:
$59.99, "free" with Xbox Game Pass
Reviewed on:
PC
Full disclosure: I think Obsidian is a wildly overrated company. Their two biggest successes,
KOTOR II
and
New Vegas
, just copied the original games while being incomplete and full of bugs, yet everybody forgives them. I'm not one of those people. I'm also fiercely impartial. I once told my mom I would let her die if the choice was save her or two strangers.
As such, even with my distaste on Obsidian and their, shall we say, controversial decisions regarding this title, I will neither exaggerate the flaws or make them up.
With that out of the way, let's dig in:
The Outer Worlds
is the newest open world RPG single-player by Obsidian. It is, simply put,
New Vegas
in space.
STORY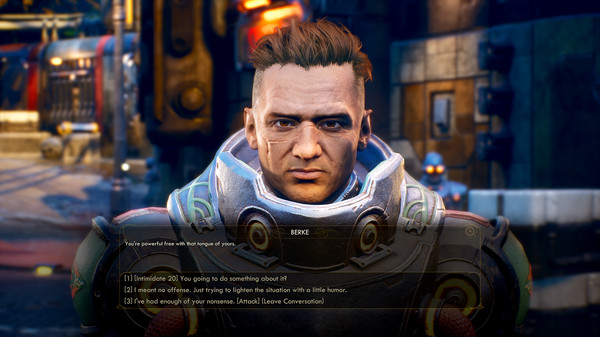 There isn't much in the way of world building lore besides what you can pick along the way and loading screens. Basically, the invention of FTL travel (called "Skip Drives") started a colonization race among several major corporations. You were one prospective colonist, when your ship disappeared for almost a century. Waken up suddenly, in a short conversation you are given your goal: Find a way to rescue your fellow colonists and free them from corporate oppression.
To accomplish that, you are going to need to explore several worlds and get tangled in their problems. This is where the game truly shines, as there are many ways to solve quests, based on your skills and how much you listened to. There are some harrowing choices and interesting characters, and while this isn't the best written RPG, it does pretty well.
Score: 2/3
GAMEPLAY
Have you played
New Vegas
? Because I don't know if I mentioned this before, but this game is exactly like
New Vegas
. Skills, perks, dialogue options, the companions, the compass, lockpicking, stealth... Everything is exactly the same. Even the new slo-mo ability harkens a lot to
Fallout
's VATS.
That said, that's not a bad thing, right?
New Vegas
is a perfectly enjoyable experience, even if after a while, you might feel a bit like "been there, done there". And unlike
New Vegas
,
The Outer Worlds
is vastly free of bugs and feels complete. I did had some issues with my game not saving, but that was easy to fix and future patches should remove it entirely.
Score: 2/3
AUDIOVISUAL
Dear Arceus, the people in this game are UGLY. It has the same
Andromeda
issue of being averse to beautiful people. Character creation is a nightmare, as usual I tried to replicate myself but ended up looking Asian every time. And there is only one color of blonde hair, and even then it has so many dark strands you can't even tell you are blonde. After playing
Code Vein
and their endless customization, this feels just lazy. Also, every women in this game has a buzzcut. It would be fine if it was only the military types, but no, I haven't seen a single woman with long hair, in fact, there are only TWO long hair options in the character creation menu. Even your ship AI looks like Captain Marvel in
Endgame
.
The only good thing is the environment, the worlds are beautifully detailed and I appreciate the ever changing skies. Creatures are awesome too. Alas, you need to do some tweaks if you want to truly appreciate the horizon without any blur.
Score: 2/3
---
OVERALL RESULTS:
The Outer Worlds
is nothing more nor less than you would expect. If you liked
New Vegas
, you will like this game. If not, you can safely skip it for you won't miss anything. Definitely the kind of game you can wait another year to play with a hefty discount.
SCORE: 6
BONUS SCORE: +1 Editor's Pick
FINAL SCORE: 7/10